GRACE X STRENGTH TEACHER DIRECTORY OPTIONS
ONE OF OUR CORE MISSIONS AT GRACE X STRENGTH IS COMMUNITY
We believe in utilising technology as a resource to first, connect people; and that authentic community can be cultivated effectively by connecting Christian Yoga Teachers with those who are seeking a yoga practice around them.
Our Membership options exist as a platform to connect teachers to students and teachers to teachers, giving us a place to share and equip each other – as iron sharpens iron.  We welcome you on board with options that we hope will suit your needs and provide for ours too!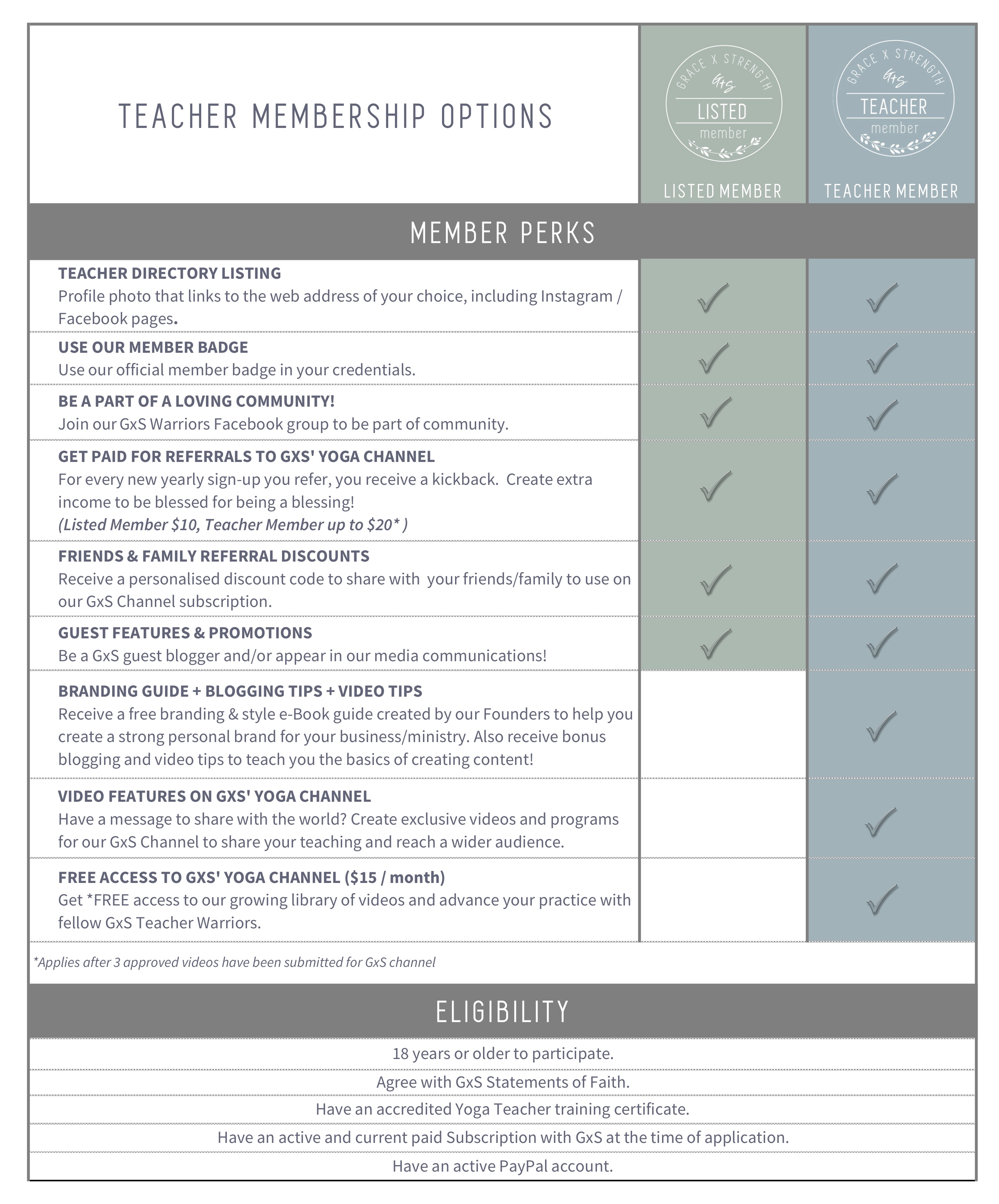 FOR ENQUIRIES, PLEASE FEEL FREE TO CONTACT US OR CHECK OUT
THE FAQS PAGE FOR COMMONLY ASKED QUESTIONS!