OUR MISSION
"Grace x Strength helps you find equanimity through Christ-centred yoga and empowerment programs."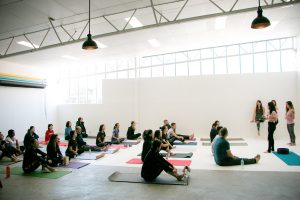 ---
OUR VISION
| FACE-TO-FACE | MISSIONS OUTREACH | COLLABORATIONS |
1. WELCOME PEOPLE INTO COMMUNITY
2. OUTREACH FOR SPIRITUAL SEEKERS
3.PROVIDE PHYSICAL HEALTH & WELLBEING PROGRAMS
4. PROVIDE A SAFE-SPACE FOR CHRISTIANS TO PRACTICE YOGA
BECAUSE WE BELIEVE THAT, TOGETHER IS BETTER!