IN THE MEDIA
WE HAVE HAD THE HONOUR & PRIVILEGE TO SHARE OUR EXPERIENCE & JOURNEY OF CHRISTIAN YOGA WITH THE WORLD VIA DIFFERENT MEDIA CHANNELS. HERE ARE SOME SNIPPETS.
"SO IS MY WORD THAT GOES OUT FROM MY MOUTH:
IT WILL NOT RETURN TO ME EMPTY, BUT WILL ACCOMPLISH WHAT I DESIRE AND ACHIEVE THE PURPOSE FOR WHICH I SENT IT."
~ISAIAH 55:11 (NIV)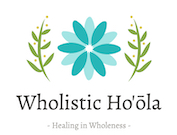 Our Co-Founder, Alyssa Mak, shares the secret to finding healing through traumatic experiences and it's not what you would expect.  Read the interview on Wholisticola.