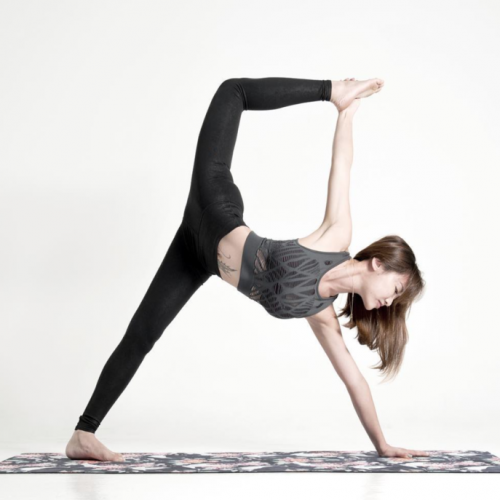 Jasmine Chong
About me:
My yoga journey started almost a decade ago with the intention to lose weight, however I fell in love with the practice very naturally. With a leap of faith, I left my corporate job in 2014 to embark on an exciting journey to share my passion and knowledge of yoga with others.
With a strong belief that yoga should be accessible to all, I went on to open up 3 yoga studios (Yoga Lab) and 1 Barre studio in Singapore. The opening of Yoga Lab is my way of spreading love for the practice, and I am excited to create a safe environment for all to share their passion for yoga.
My teaching style is constantly evolving as I learn from my students but I have a natural love focussed on strong form and alignment.
What is the most rewarding thing being a christian yoga teacher?
Being able to spread God's Word doing what I love.
I love it when I get the opportunity to meet people and have conversation with them wherein I can share my faith-walk and the love of Jesus.
Raffles:

10 North Canal Road, Level 2
Singapore 048823
+65 8181 3476

East:

135 East Coast Road
#03-01 Singapore 428820
+65 9833 5043
CBD:
27 Boon Tat Street
Level 2
Singapore 069623
+65 9831 4992
" I consider that our present sufferings are not worth comparing with the glory that will be revealed in us." (Romans 8:18)
Get in touch with me using the form below for classes or enquiries: