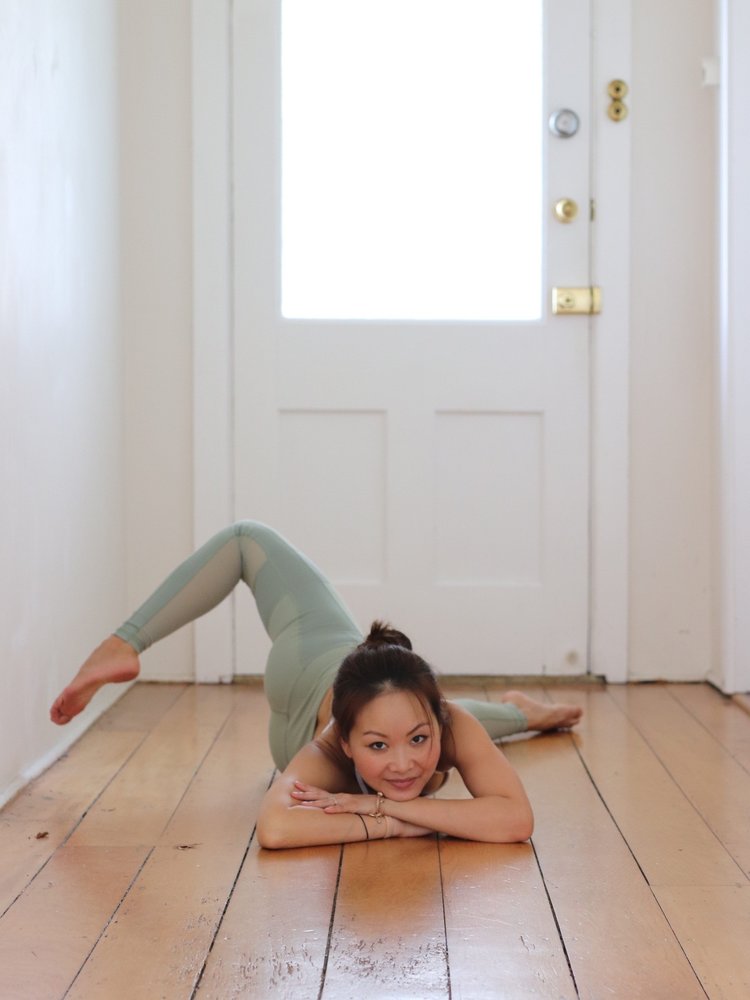 JOSEPHINE LAU
FOUNDER OF GRACE X STRENGTH
Josephine, or "Jo" is the Founder of Grace x Strength, a mother of 2 boys married to her best friend and currently living in Sydney, Australia. Serving as an Ambassador at Migraine Australia, Jo is also a Chronic Migraine Warrior who is eager to raise awareness of this poorly understood condition and severe impacts it has on many lives.
After 1000+ hours of yoga training since 2015 and lots of teaching,Grace x Strength was founded in 2017 from a burning passion to help people experience yoga as a way to find strength, balance, healing and spiritual connection with God from a Biblical perspective.
She started her career as a digital marketer and held leadership roles with a number of global technology and media businesses before entering into a different season of life with the birth of her children. She found yoga online, learning the art & science of it through her guru, Briohny Smyth , when Bri was teaching prenatal yoga online in 2014.  Since then, she became a dedicated practitioner.
The joys and challenges of adapting to motherhood and career ambitions fuelled her passion to empower women in business and wellness; hence, her transitioning into vocational yoga teaching.
She is motivated by seeing the healing and transformation journeys of lives who have been touched by the programs and content she offers, both digitally and through live experiences.
She finds joy in sharing her experiences with fellow mums who share the struggles of balancing motherhood responsibilities with living out their calling, especially with those who suffer from chronic illness.
Honoured to be the first registered Christian Yoga Teacher on Yoga Australia, she has been featured on Migraine Xplained, Yoga Journal, Sydney Morning Herald, The Age, Canberra Times, Brisbane Times, the Australian Broadcasting Corporation (ABC), Salvation Army magazine (Warcry), New York Minute Magazine, Modern Witnesses and Wesley Mission.

In between her yoga teaching and entrepreneurial ventures, she's a typical soccer mum running her boys to school activities or hanging out with her girlfriends!
"THEREFORE, AS GOD'S CHOSEN PEOPLE, HOLY AND DEARLY LOVED, CLOTHE YOURSELVES WITH COMPASSION, KINDNESS, GENTLENESS AND PATIENCE. BEAR WITH EACH OTHER AND FORGIVE ONE ANOTHER IF ANY OF YOU HAS A GRIEVANCE AGAINST SOMEONE. FORGIVE AS THE LORD FORGAVE YOU. AND OVER ALL THESE VIRTUES PUT ON LOVE, WHICH BINDS THEM ALL TOGETHER IN PERFECT UNITY." ~ COLOSSIANS 3:12-14
---