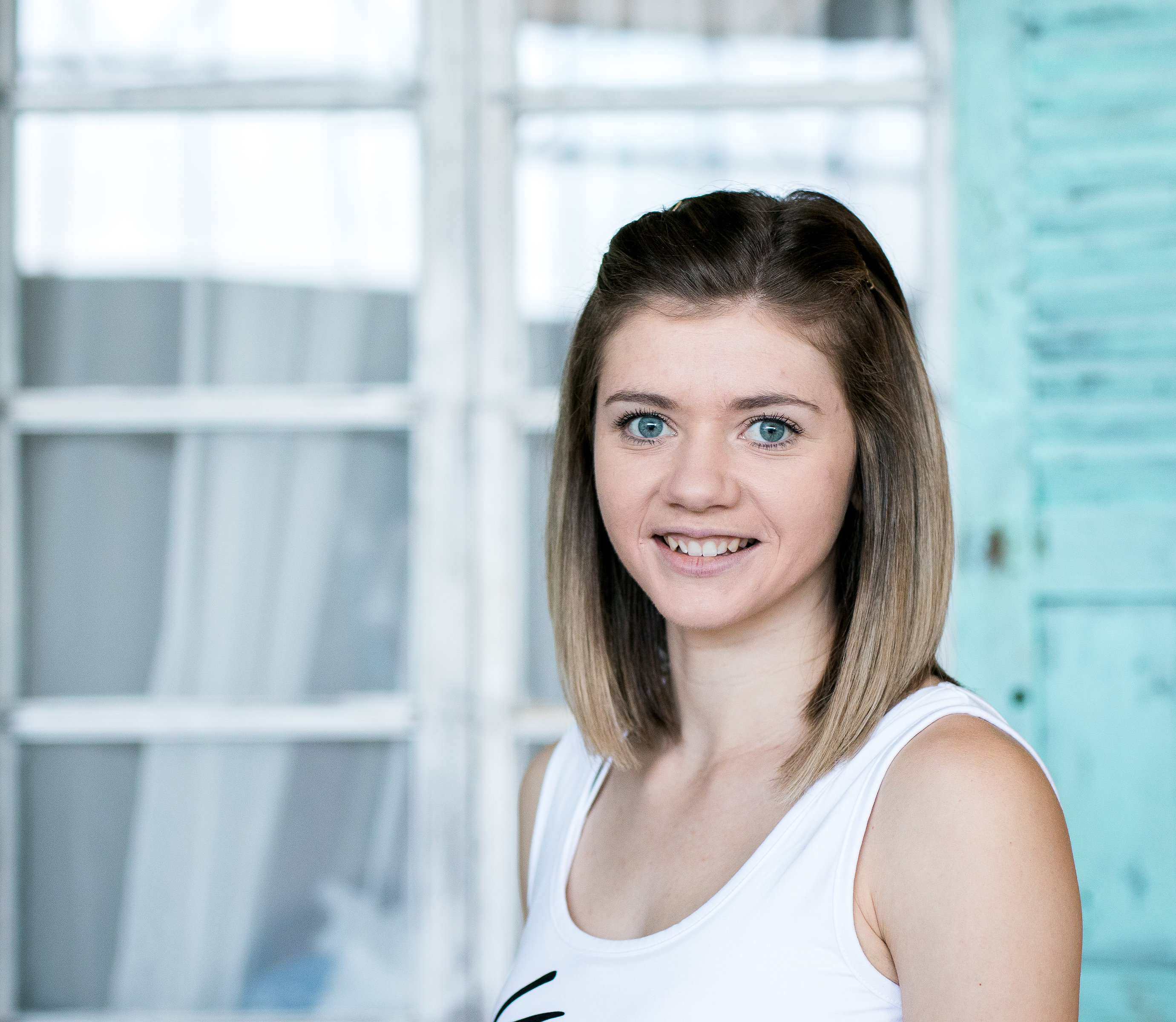 MONIQUE FORWARD
ABOUT ME:
I'm Monique and I'm a born and bred Australian, from the capital city of Canberra. I started my yoga journey in 2014 when I began practicing at home by watching YouTube videos. I have received 350 hours of training by My Health Yoga. I enjoy teaching classes in parks and I'm passionate about bringing yoga's benefits to communities around me.

I originally started yoga to build strength and flexibility and quickly discovered it had more than just physical benefits. Yoga helped me with stress management (studying at uni!) and taught me how to declutter my mind from negative thoughts. I had never attended a Christian yoga class but as I continued my practice at home, I saw how easily I could entwine my yoga practice with my Christian beliefs and values. During my yoga practice, I found myself sending up praise prayers and giving my worries to God, as I meditated on His Word.

"Give your burdens to the Lords, and he will take care of you." ~ Psalm 55:22

I loved that my yoga practice was nourishing and strengthening my body - God's temple (1 Corinthians 3:16-17), while feeding my mind and soul.

From a blessed Bali retreat experience in 2016, I decided to pursue my dream of becoming a yoga teacher, so that I could share my passion and encourage people in their own yoga journey to receive its benefits.

Instagram has been an amazing way to develop my practice and connect with other Christian yogis. This led to the invitation to become a Foundational Member of Grace x Strength! This was an answer to my prayers as I'd been asking God to use my yoga journey and guide me to bring Him glory.

I have a vision to become officially trained by a Christian Yoga school one day and I am trusting in God's time and will. I am excited for what God has in store for my yoga journey and Grace x Strength's community.
WHAT IS THE MOST REWARDING THING ABOUT BEING A CHRISTIAN YOGA TEACHER?:
I enjoy seeing everyone's unique yoga journey and celebrating with them as they progress and reach personal goals. I feel blessed to have the opportunity to create a positive, loving environment in my classes. I pray this will support my attendees to begin to truly believe in their potential and to love themselves as they are; exactly who God wants them to be and know that they are loved by Him!
STYLE/SPECIALTY I TEACH:
Hatha-style, slower and gentle
Vinyasa-style, faster paced flows
All of my classes cater for varying abilities and I offer modifications to suit everyone's need.
INSTAGRAM:
@flowflourishyoga
FACEBOOK PAGE:
https://www.facebook.com/flowflourishyoga
CURRENT GROUP CLASSES AVAILABLE:
Day:
Every Monday
Time:
6:30pm
Level:
Beginners - Intermediate
Enquire below!
MY FREE FLOW FLOURISH YOGA E-BOOK
Access by clicking
HERE
"THIS I DECLARE ABOUT THE LORD: HE ALONE IS MY REFUGE, MY PLACE OF SAFETY: HE IS MY GOD, AND I TRUST HIM." ~ PSALM 91:2 NLT
GET IN TOUCH WITH ME USING THE FORM BELOW FOR CLASSES OR ENQUIRIES: